First Central Credit Union has been serving the Waco area since 1937, striving to provide the best financial services for its members. In the beginning, First Central was formed by 14 Southwestern Bell Telephone employees in 1937 and was named Waco Telco Credit Union. In 1977, Texas Power and Light employees joined with Waco Telco. A few years later, in 1980, Brazos Electric Co-op Credit Union merged with the group as well. Membership has grown to include employees from many other local companies.
With its community charter, First Central offers memberships to anyone who either lives or works in McLennan County. In 2004, our field of membership grew to include anyone who lives, works or worships within 10 miles of our Hillsboro office, at 225 E. Franklin Street. By 2007, we were able to include all who live, work, or worship in all of Hill County and we also moved our office to 117 E. Franklin Street in Hillsboro. In July 2012, First Central moved to the current Hillsboro branch office located at 305 Coke Street.
Our growth continued in July 2008, when First Central merged with the Superior Community Credit Union in Brownwood, Texas. The Brownwood branch office was originally located at 2101 Fisk Street. In 2016, renovations were completed on our current Brownwood branch located at 1602 Austin Avenue which serves all of Brown County. First Central offers credit union membership and services to our neighbor who live, work or worship in Bosque, Falls, Coryell, San Saba, Mills, Comanche, Eastland, Callahan, Coleman, McCulloch, and Navarro Counties.
In June 2011, First Central merged with the Waco-based Sears Credit union, which added more overall benefits of financial products and services for their members.
In 2014, a Bellmead branch office located at 3100 Bellmead Drive provided additional convenient McLennan County locations for First Central members.
What started out with only 14 members has -- more than 86 years later -- become a credit union with more than 20,000+ members and exceeds $151 million in assets.
"We are growing, and we hope to continue growing by offering a full spectrum of financial services with a commitment to service delivery that is second to none," states President Jo Betsy Tyler.
First Central Recognized as credit union serving Hispanic community ... you may have noticed a "Juntos Avanzamos" flag flying.
The Texas Credit Union League (TCUL) awarded First Central the "Juntos Avanzamos" designation in 2006, at a ceremony attended by credit union officials, local community leaders and members of city government. The designation signifies that First Central has a long-term vision and commitment to serving the needs of the Hispanic market.
The original Texas Credit Union League has now become the Cornerstone League, one of the nation's largest regional credit union associations, serving Arkansas, Kansas, Missouri, Oklahoma and Texas.
Through the years, this "Juntos Avanzamos" designation has let the Hispanic community know they can receive friendly, affordable financial services at First Central. This Juntos Avanzamos (Together We Advance) program is aimed at empowering credit unions to serve their Hispanic market more effectively. By identifying credit unions with the "capacity-to-serve," the current league is able to channel its resources to these specific credit unions to help them grow their outreach programs.
In order to earn the prestigious Juntos Avanzamos designation, credit unions must complete the capacity-to-serve application.
The application is extensive, requiring information on the products and services the credit union offers to specifically address the needs of this market, as well as the strategies for serving this demographic group. First Central is one of only a few credit unions in Texas to receive this honor, and the first credit union so designated in Waco. Learn More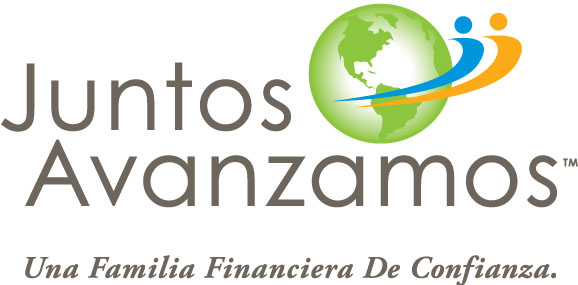 Our Mission
First Central Credit Union is committed to providing safe, competitive financial services, dedicated to offering the best possible benefits to our members, and to making a difference in the communities we serve while continuing to build capital reserves through innovative and sound business practices.
Our Vision
To make members for life by being the preferred and most trusted resource for financial products and services in the communities we serve.