Each $25 deposit is another chance to win! Every time you make a savings deposit adding up to $25, you will be entered in the monthly and quarterly prize drawings. You could save up to $3,000 in one year's time -- and best of all, it's free!
Win up to $5,000 in quarterly prizes!
To date, nationwide "Save to Win" participants have been awarded more than $3.1 million in prizes. Prizes will be awarded on national, state and local levels. A complete list of prizes are available at www.savetowin.org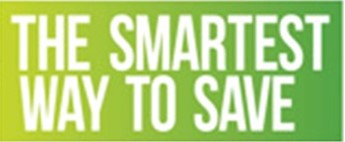 Local chance to win $100 each month!
In 2021, YOUR NAME could be posted right here as a First Central Credit Union member winner. All you have to do is start a "Save to Win" account with an amount of only $25, during the enrollment period of January 2 through April 30, 2021.
January 2021 - Congratulations to Vela L. local winner of $100!
February 2021 - Congratulations to Diana U. local winner of $100! And congratulations to Esther L. winner of $25 in national drawing!